Therapeutic Team
Kurt Fairbank is our Director and Lead Counselor. Kurt holds a Master's Degree in Mental Health Counseling, is a Licensed Clinical Professional Counselor, has a license in addiction counseling, and is Certified in Equine Assisted Psychotherapy.  He is devoted to the health and well-being of the young men he works with every day. Kurt has the rare ability to effortlessly weave valuable insights into everyday acts allowing his students to learn both from his behaviors and his counseling. Kurt has been working professionally with youth for over 15 years.
Kurt is a Montana native, a dedicated husband and father, and an avid outdoorsman. When he is not with his family, enjoying all that Montana has to offer, he can be found coaching his kids in soccer or softball, or in his garage, working on rebuilding his 81 Corvette.
Josh joined the Building Bridges team in 2017 with a passion for helping young people grow and mature. Josh has worked with troubled youth for decades and has a passion for helping others. He has an ineffable quality that allows him to quickly develop a rapport and mutual respect with everyone he encounters. We are lucky to have him on our team.
Josh is a dedicated husband and father with two young sons of his own. He is an avid runner and outdoor enthusiast who has climbed Mt. Kilamnjaro…twice. Josh also works closely with an international charity designed to bring clean water to areas without, which has helped save the lives of hundreds of people as well as cut down on the risk of human trafficking in those areas.
Tammy joined our team in 2019 as our Family Outreach Coordinator. She has over 12 years experience in this field as a private therapist and as a therapist for a therapeutic boarding school. Over that time, Tammy has built a wealth of knowledge and a proven ability to generate positive results in this arena. She truly believes in what we are doing and thinks that Building Bridges provides a unique set of real-life experiences within a structured environment.
Outside of work, Tammy spends her time as a mother and wife with her family. She also owns horses that she trains and rides and has used in the past for equine therapy.
Academic Team
Sarah has been with us since 2007. In that time she has worn many hats, and is currently our Academic Director. She holds a Master's Degree in Education, and works closely with our Academic Coordinator to help provide a positive and growth-orientated environment for all our students. Her impact on how our organization runs cannot be overstated and goes far beyond the classroom.
Outside the office, Sarah is an active member of the community, and a mother of four.
Andy is responsible for helping our students get on track, caught up, and ready for success. He has developed a close and well-respected relationship with the administration and teachers at our local public schools. This relationship is a critical factor in helping our students get the most out of their academic lives. Andy has been with us since 1996 and has helped countless students find skills they didn't think they had and guided them toward their true academic potential.
Prior to joining Building Bridges, Andy ran his own technical training company, providing training to telecommunication and computer network organizations both in the states and abroad. During this time, he also shared his passion for technology with high school students and also teaching them valuable career-seeking skills.
Andy is a dedicated husband and father, who has always put family first. After a career of technical and network training, he and his wife came to live in Thompson Falls. He continues to work with computers and networks, and often provides free help and technical support to our community.
David Mitchell has been a great addition to our expanding vocational program.   David brings years of experience teaching high school, owning his own manufacturing business, and coaching high school robotics.   David's history and enthusiasm fit perfectly with our mission of creating multiple educational opportunities to match our students' needs.
David grew up in California, where after college, he joined the Navy.  While in the Navy he traveled the world as a machine repairman on an aircraft carrier.   After an honorable discharge, he began working as a machinist, eventually starting his own manufacturing company, supplying parts to Boeing, Bombardier, and Nasa.
Eventually, David felt the draw to teach.  He taught engineering, manufacturing, welding, and several other CTE courses.  After teaching for sixteen years at the same school he decided to partially retire to Thompson Falls., MT   Being in Thompson Falls, allows him to participate in outdoor activities he enjoys, and Building Bridges gives him the opportunity to continue to pass his passion on to the next generation.
Alethia Ussher
Special Education Coordinator
Alethia joins our team as our Special Education Coordinator. Alethia's passion for helping adolescents started at a young age. After obtaining her Psychology degree in 1995, she has worked with adolescents in both a public and therapeutic setting. It was after working in law enforcement for seven years that Alethia decided to pursue a career in education. She has worked in Special Education as both a paraprofessional, as well as a certified teacher since 2013, teaching students with needs across a large spectrum. Alethia also spent seven years at an Outdoor Education School as a naturalist and ropes course facilitator, teaching gold rush history and science programs to students from 4th grade through high school. Supporting kids to challenge themselves beyond their comforts became another passion for her, which led to being a volunteer camp leader facilitating team-building initiatives and rock climbing/rappel excursions.
Alethia lives in North Idaho with her husband and daughter. Her family relocated there from California 8 years ago and loves the abundance of outdoor activities. Alethia is active in the community by coaching high school cross country and serving in her church and YoungLife youth ministries.
Support Team
Dan Ward
Dan has been a member of our team since Bridges was founded in 1996.  He has an extensive background in backpacking, rock climbing, and skiing.  Basically, for anything outdoors, Dan is our go-to guy.  He often goes on at least one of our summer trips, as well as being our certified rock-climbing instructor.  He loves to take the students skiing in the winter and hiking in the summer. Over the rest of the year, Dan is one of the staff that leads our students on most projects we have going on around the property, including mapping out and setting up our new frisbee golf course. Dan has been in this field most of his life and has been an incredibly powerful force in the lives of the young men with whom he has worked.
Chris Hutto
As the newest addition to our team, Chris has brought with him several years of experience from a previous program. He also brings several years of construction and handy man experience. He is able to teach our students new skills and is our go to guy if we ever need any projects completed around the house or property. It can take a while to get used to working in our environment, even for the most seasoned individual, but Chris has stepped in and very quickly become a valued member of our team.
Dan Block
Dan is another fixture here at Building Bridges, having been with us since 2006, with a small break for a few years to pursue other interests. DanO, as he has come to be known, has a vast set of skills he brings to the table, including years of work as a farrier, rancher, and renovator. His interactions with the students are indelible, and no doubt every student he has worked with has a fond memory of him.
He still works as a farrier in his off time, when he is not working on the endless renovation projects he has for his own house, or tending to his garden.
Damien Young
As one of our overnight support staff, Damien has limited time with our students but still makes sure to find ways to connect with all of them. His laid-back style can be deceiving, but he makes sure all our students are following the expectations of the house. He is a calm voice even in stormy weather and a comfortable set of ears if any of the guys just need someone to talk to.
Missy Davis
Missy makes sure the pantry is stocked, the guys have well-balanced meals, and that all the chores are being handled. The impact she has on our boys is immeasurable. While her title is House Manager, really, she is our house mom, providing all the positive and guiding influence that implies. In a house full of guys, she makes sure we never forget the little things that matter so much.
Trip Leaders
Benjamin Beauchman
I am very happy to be able to work with Building Bridges, helping out young men who's struggles I know so well. When I came to Building Bridges as a student, it was my second last-chance. My relationship with my family was in turmoil, my life was filled with anger, resentment, and shame. Building Bridges helped me learn about a life beyond substances. I became self-aware, disciplined, and learned how to push myself physically and mentally towards my goals. My relationship with my family is now healthy and everything I could ever want it to be.
After going through the summer program at Building Bridges, I knew I wanted to build a life and career out of being outdoors. I am currently pursuing several certifications, including professional mountain guide. I also knew that if the opportunity came up, I wanted to find a way to give back to Building Bridges and all the people who put their time and effort into helping me in my journey. Having the opportunity to work with Building Bridges, to share in the experiences, funny stories, good times and bad, allows me to continue to be the person I would want to look up to.
Sam Lynch
As a student, I came to Building Bridges in the midst of very challenging time in my life. Substance abuse and addiction had really taken over my day to day life, and after I completed a wilderness program, I was recommended to Building Bridges. At Building Bridges, I learned ho to manage my emotions, and how to challenge myself every day. By the time I graduated from the program, I was able to build a much stronger relationship with my family and friends, and was able to find ways to express and manage my emotions in a healthy manner, without the use of substances.
I love working with the young men at Building Bridges, and hope that I am able to help them in their journey. Being able to give back like this is a big part of my recovery. I am currently attending MSU Denver, working towards my degree in Health and Human Services.
Losha Schroeder
When I was recommended to Building Bridges, it was because I was continually and consistently using substances, which had, of course, a very negative impact on my relationships with friends and family, and on my life as well. Building Bridges helped me understand these impacts and how to work towards a healthier way to manage my relationships and emotions, without resorting to substances to dull my feelings.
I am an active member of the AA community in my home town, where I started a young persons meeting, and continue to take my sobriety seriously. When I was able to return to Building Bridges to work their summer programs, I jumped at the chance to be able to have that experience again. Every year, I hope that I am able to help at least one student progress in their program. Hopefully I have helped more that that.
Russel Gosselin
The path that I was on before Building Bridges was so destructive, that I doubt I would have survived high school. My struggles started in junior high, and as a freshman in high school, I was placed in Building Bridges to help me with my substance abuse and the many relationship and legal issues that came about because of it. I wish I could say that I stayed completely sober after Building Bridges, but I did not. But through it all, I was able to use the tools I learned here to continue to fight for my sobriety. Because of this, I was able to regain control of my life and take responsibility for my life.
I currently work for a network of treatment centers, and am attending college, working towards my master's degree in social work. Building Bridges changed my life and, quite humbly, I feel as if I owe this place my life. Helping their current students is my small way of thanking them for all they have done for me.
Administrative Team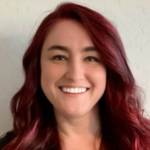 Aubrey Sutton
Admission and Development Coordinator

Aubrey Sutton, after growing up with a family who has worked with teens and young adults at risk her whole life, began her work in this field while still in college. While working on her degree at Utah State she worked directly with a Residential Treatment Center for adolescent girls. After graduating with a B.S. in Psychology, Aubrey worked at a residential program for adolescent boys. Working in this field has taught her great patience and empathy. She learned to work with the youth in her care and with their families to make everyone's journey the best it could be. In that fashion she moved on to work as a Client Services Representative for nationally recognized Intervention Crisis company. She worked with Educational Consultants and families to create the best options to find a way for their client or loved one to get the help they needed.
Aubrey grew up in northern Idaho, in the small town of Sandpoint. She enjoyed playing competitive soccer, hanging out on the lake and skiing in the winter with her parents and younger brother. In her free time, she likes to be active, watch sports, especially football, and hang out with her family. 
Alysha Franck
Alysha manages the office and ensures all of our i's are dotted and t's crossed. She is the voice and glue of Building Bridges, coordinating with parents and staff to make sure all the critical details are managed. Alysha is a linchpin in our day-to-day operations and we are very lucky to have her as part of our organization.