Kurt Fairbank
Director, MS, LCPC, LAC
Kurt Fairbank is our Director and Lead Counselor. Kurt holds a Master's Degree in Mental Health Counseling, he is a Licensed Clinical Professional Counselor and has a license in addiction counseling.  He is devoted to the health and well-being of the young men he works with every day. Kurt has the rare ability to effortlessly weave important insights into everyday acts allowing his students to learn both from his behaviors and his counseling. Kurt has grown up in this field and has been working professionally with youth for over 15 years.
Sarah Fairbank
Director of Admissions
Sarah has been a driving force for Building Bridges from her first day. As Director of Admissions, she oversees the admission process for all our new families, ensuring that each student is a good match and each family is a knowledgeable partner throughout the process. She  was also our primary liaison with the state in the licensing process for programs in Montana. She is driven to improving our program in any way she can and almost any new feature of our program has come from Sarah.
Josh Allday
Counselor, ACLC
Josh joined the Building Bridges team in 2017 with a passion to help young people grow and mature.  Currently he works directly with our home school students,  helping them acclimate to an effective learning environment and develop personal study habits.  He is also working towards his certification to become a Licensed Addiction Counselor.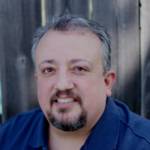 Andy Burwig
Academic Coordinator
Andy Burwig is our Academic Coordinator and is responsible for ensuring all of our students are set up for academic success. Over the years he has developed a close and well-respected relationship with the administration and teachers at Thompson Falls High School, a relationship which is a key factor in helping our students get the most out of their academic lives.
Bud Berman
Support Staff
As one of our key support staff, Bud works directly with the students and has become one of their primary role models. Bud has a wealth of life and work experiences and a strong work ethic which he demonstrates to the students every day. Bud is the father of two boys and along with his wife they participate in many of the fun day activities with the students.
Dan Ward
Support Staff
Dan has been a member of our team since Bridges was founded in 1996.  He has an extensive background in back packing, rock climbing and skiing.  Basically, for anything outdoors, Dan is our officiando.  He usually goes on at least one trip during the summer as well as being our certified rock climbing instructor.  He loves to take the students skiing in the winter and hiking in the summer.
Sean Black
Support Staff
Sean is another long term employee who has become a fixture here at Building Bridges. His knowledge spans across just about every aspect of what we do, and is always willing to put in the extra mile to make sure the students have the support they need. Sean also has a love for the mountains and can be found in the woods as often as not. His knowledge of that environment is a huge plus and whenever possible, he will take the students up with him.
Dan Block
Support Staff
Dan is another fixture here at Building Bridges, having been with us since 2006. He took a bit of a break for a couple of years to pursue other interests, but has returned in full force this year. DanO, as he has come to be known, has a vast set of skills he brings to the table, including years of work as a farrier, rancher, and renovator. His interactions with the students are indelible and no doubt every student he has worked with has a fond memory of him.
Devin Black
Support Staff
Devin is one of our newer staff members, but he has jumped in and has quickly become a part of the family. As our youngest staff, Devin has an innate ability to relate to our students, which has helped him develop a rapport with them quickly, which he has done, while still keeping their respect. That is a rare mix in a new staff member, and we are grateful to have him on our team.
Jill Fairbank
Admissions
Many of our new or prospective parents will have the opportunity to speak with Jill. Her main focus is to help parents determine if our program is the right match for their son, guide them through our admissions process, and help coordinate their son's arrival. Jill is also our voice in the community, organizing many of our community service projects.
Debby Sacchi
Office Manager
Debby manages the office, and makes sure all of our i's are dotted and t's crossed. She is the voice and glue of Building Bridges, coordinating with parents and staff to make sure all the important but easily overlooked details are managed. All mail, packages, prescriptions, and doctor's appointments go through her as well as making sure there is food in the pantry, and supplies on the shelves.